Marketing insights made simple
You have questions. Breezeboard has answers.
How many Facebook posts do we have?
How many Twitter followers do we have?
How many Yelp reviews do we have?
How many new visitors do we have to our website?
What is our most popular Facebook post?
Where are our Facebook fans located?
When was our most active Facebook page?
How many Facebook likes do we have?
What sites refer us the most?
What referrers sent most of our visitors?
How many referrers do we have?
Which referrer sends the most valuable visitors?
Sign Up FREE
Ready to get answers that make a difference?
Get marketing insights the easy way with Breezeboard.
Featured Client
Cox Media Group

Cox Media Group uses Breezeboard to keep up with their websites and their associated social channels and analytics reporting. Cox can now get insights beyond what most dashboards allow and in a much more intuitive, simple, and approachable way with Breezeboard.
"Breezeboard is powerfully simple. Our team can ask questions about dozens of Facebook pages at once to analyze content performance."
- James de Gale, Vice President of Vertical Strategy at Cox Media Group
Everyone knows how to ask a question
No need to access tons of tools, just ask a question.
Simple & Intuitive
Like any search you are used to but better. With Breezeboard simply start typing a question and suggestions related to your marketing channels will begin to appear. Yup. Magic.

Reduce team confusion and get everyone on the same page. Get answers to your boss's questions during your meetings without fumbling around for the right pie chart. "I'll get that to you later" isn't a necessary answer anymore.
Insights with the flick of switches
Get the big picture or get in the weeds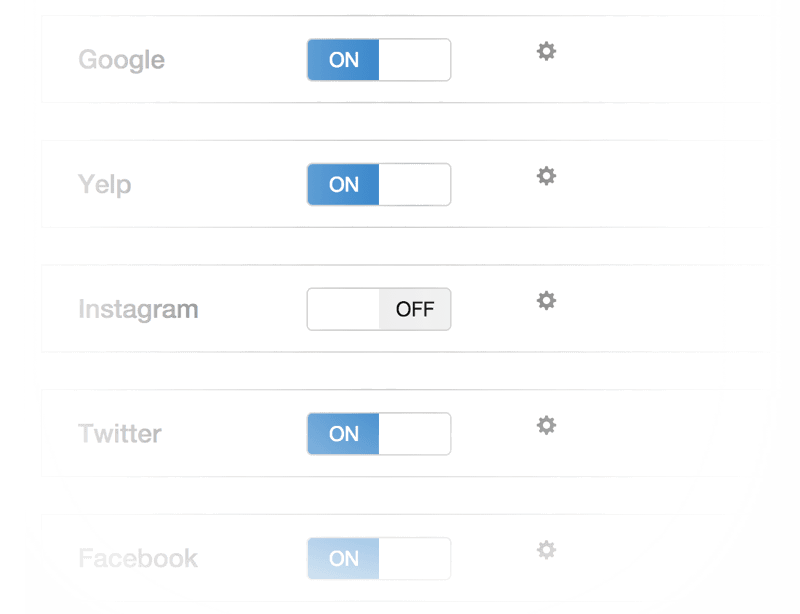 One or Many
Simply add, remove, and toggle your marketing inputs to see the whole picture or focus on specific areas.
Breezeboard supports multiple accounts, such as multiple managed Facebook pages and Google analytics profiles. Breezeboard will give answers based on how far you want to dig and combine them into one.
Keep folks in the loop
Create and share groups of questions and answers
Discover, save, & share
Does your boss keep asking you for questions about your team's marketing efforts? Want to keep people in the loop to break down silos? Feel like gloating about how your recent social media efforts went viral?
Compile and share relevant marketing insights right from Breezeboard. While you are discovering answers to your questions, put them in groups and share. Whether you want to keep track of goals or create digests of common issues, Breezeboard gives you the power.
Ready to discover and share?